The Plug Society Presents: 20 Artists to Watch in 2018
2017 was a great year for music, and looking forward to 2018 there is a lot more coming our way. While creating this article, we picked 20 artists that we believe have potential to be very successful this year. When putting this list together, we tried to not pick artists with multiple million view songs, or a huge backing behind them. While most lists included Lil Xan, Lil Skies, Smooky Margielaa, or Yung Bans, we tried to step back and highlight artists who currently do not have as many eyes on them. This list is in no particular order, and each artist on here has something to bring to the table.  If you see one of these artists with a viral song in 2018, we wouldn't be surprised. Plug in below and check it out!
---
Artist to Watch in 2018
Comethazine
Comethazine was one of my favorite artists I discovered in 2017. The BAW$KEE GANG artist broke out of his shell a lot in 2017; he amassed millions of views, signed to Alamo Records, and had multiple video premiers on No Jumper. On his first single of 2018, "F*ck Luv," he showed off a new, softer side of himself. Further proving he can do pretty much any style, this guy has a huge future ahead of him.
---
Gabriel Black
The PA kid on the road, Gabriel Black, made a huge splash in 2017. His debut song "Sad Boy," pulled 100's of thousands of streams, and every record since has continued to increase his buzz. He connects with fans on a personal level, leaving his phone number in his bio's, making animated vlogs answering their questions and thanking them, and is building a whole persona without showing his face once. He animates his own visuals which while not crucial, definitely add an awesome visual experience to the easy listens.
---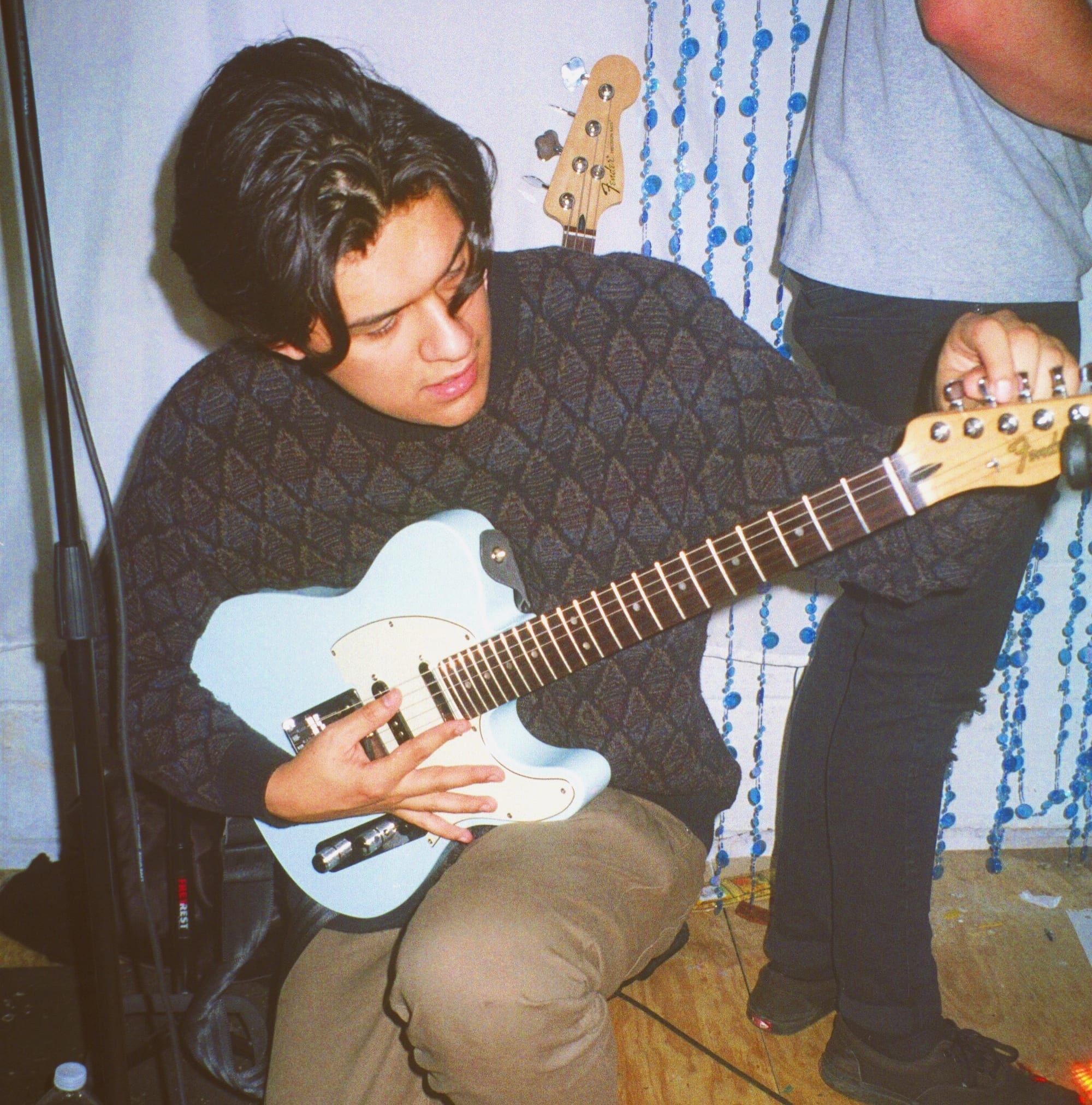 Omar Apollo
This singer/instrumentalist is creating art day in and day out. He often switches up the language in his music, adding a touch of Spanish much like Kali Uchis does, where you might not have an idea what is being said but it does not cripple the music. On some records like "Unbothered," he uses an airy, relaxed tone of voice, while in others such as "Algo," he provides an up-beat pop feel. He really can do it all, and while he excels with full production, there is no limit to what he can do with simply a guitar and a microphone.
---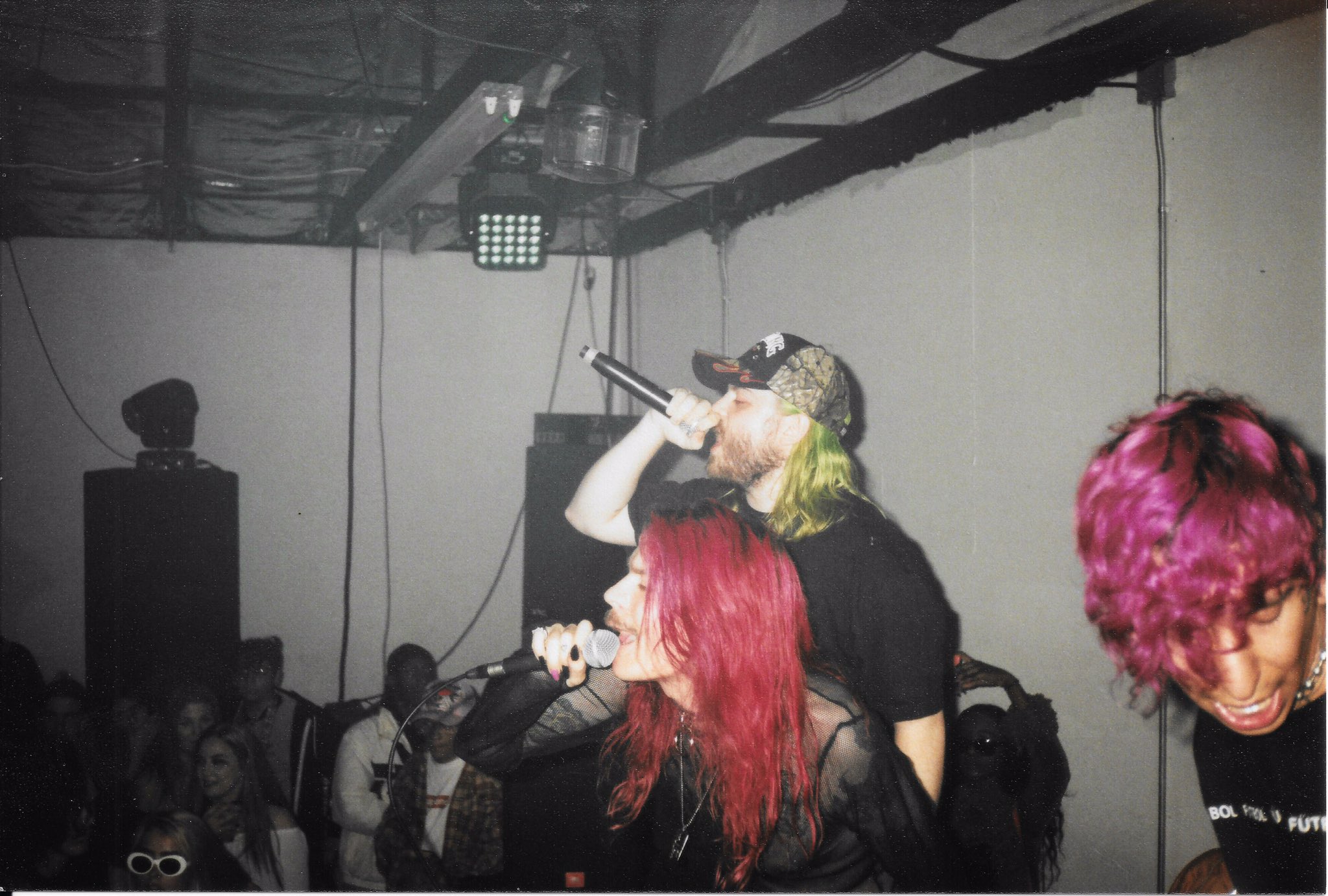 Boyfriendz
Boyfriendz is the self-proclaimed boy band consisting of Lil Aaron, Smrtdeath, and Lil Lotus, with all three being front runners in creating their own lane in the emo rock/rap scene. Lil Aaron is consistently writing some of the biggest songs in the industry and going viral due to his unique marketing tactics and great songwriting. Smrtdeath progressively releases hit after hit, and is slowly breaking out and gaining a larger following by the day. Lotus is heading on tour with Nothing Nowhere in early 2018, and has an extensive history in collaborating with a lot of talented artists in the underground scene. Overall, these three all have potential to be huge names whether that be together in their band or in their respective solo careers.
---
BEAM
Rising Fort Lauderdale artist BEAM released his first song in 2017, and only dropped five total for the year. Each song showed a new quality that BEAM possess, seeing him increase in confidence with each passing release. He is able to bring the heat quickly on songs like "Problems" and "Work," but also able to show off a softer side which we saw on "Load." If there is someone to really be paying attention to right now, BEAM is definitely it.
---
Jonny Yukon 
Johnny Yukon is an artist that is about all about quality over quantity. Whether it is songs of his own like "Snooze" or "Roll Up," or a feature with artists like gnash and G-Eazy, Yukon is bound for a breakout year if he continues to release melodic hip-hop/R&B gems.
---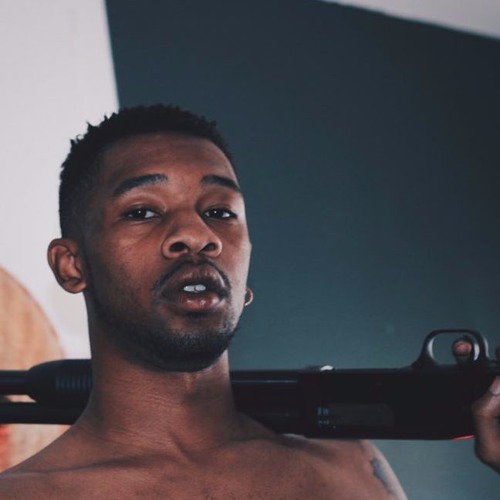 Steven Cannon 
Steven Cannon has been around quite some time, but is just now starting to really get the credit he deserves. Even with all of the hits he dropped in 2017, he has already dropped another early 2018 in "Dawg Shit." Going on tour later this year with fellow artists and close friend Lil Xan, Steven Cannon should finally have that breakout year he has been working so hard to achieve.
---
DC The Don 
DC The Don is a young artist hailing from Chino Hills, CA. In 2017, he accomplished many feats such as performing as a special guest for Ugly God at The Observatory, releasing a "Free Smoke" remix with Zo (Lonzo Ball), and a hot single "Everything 1k," which racked in over 1,000,000 plays on Soundcloud. Having released a handful of singles in 2017 and having ties to the Ball brothers, it is safe to say that this is not the last we will hear from DC The Don.
---
Indica
Indica is an LA based artist that has been our radar for some time now. We really are a fan of Indica's work due to his unique style to, and ability to effortlessly sing and rap short melodies on the majority of his songs, and because of the fact that his videos are always spectacular. Indica is one to watch with the simply because it is hard not to.
---
Jeremy Zucker
Next up is an artist who is starting to make some serious noise in a very quiet manner. If you pay attention to mostly hip-hop, then it might be easy to miss Zucker's success and his come up. In 2017, Jeremy Zucker announced that he signed to Republic Records and has since released a new 4-track project called idle, that features his stand out track "Talk Is Overrated" featuring none other than blackbear. With the praise he has received thus far, 2018 should see the start of a great year for this rising artist.
---
Croosh
Croosh is an LA native that we also expect to have a big year in 2018. From his flow to his beats, he does it all himself, and has released a number of quality records in 2017. He also has received recognition from artists like Russ, and recently Marc. E. Bassy, who was interested in working with the young DIY artist.
---
Young Lungs
One of my personal favorites, Young Lungs, has a bright future ahead of him. You may know of him from his collaborations with Net Nobody or Pouya, but the Canadian artist does not fail to showcase his talent when standing alone. In 2017, he released the project This Time Last Winter, on which each song he showed off his lyrical talent and ability to easily create intricate flows. After that project, he released a slew of talented singles which already are showing improvement. While no one knows exactly what is in store for him, he continues to see an uptick of traction on every single platform and there is no doubt that it will pass anytime soon.
---
Honcho Da Savage
Honcho Da Savage is yet another Florida artist with huge potential. Collaborating with the likes of Smooky Margielaa, Lil Tracy, D. Savage, he has been seen hanging with some of the games leading artists. While he has yet to have his breakout solo hit, I would expect that to come this year. Honcho Da Savage has even been on the radar of many A&R's, and with each song he releases, he continues to gain more steam.
---
Pistola
Pistola is an artist coming out of Boston and is starting to make a name for himself. Recently he dropped a brand new music for P.I.S.T.O.L.A. and it's quickly collected over 200,000 views. Not to mention DRAM hopped on the official remix to "Swang." Amongst his accomplishments, Pistola has a contagious flow to his records. The year will certainly see a lot more good coming his way.
---
Ant Beale
Ant Beale is a Jersey artist who has been silently making moves for the past couple of years. Working with Charlie Heat and releasing his breakout EP, No Rain No Flowers, 2017 was a big year for him musically. In addition to his own work, he was also nominated for a grammy for his writing credits on Kehlani's song "Undercover." Beale is one of those characters who when you see perform live, you truly understand that his future could be limitless. The way he puts on a performance is simply unmatchable. In 2018, we expect there to be a lot more surprises in his own releases, songwriting, and of course, live shows.
---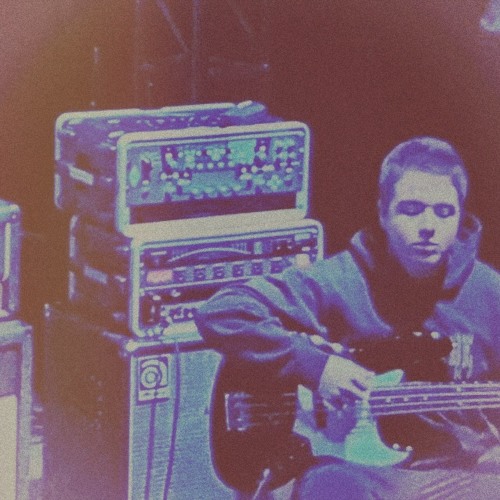 Verzache
Verzache is an extraordinary 19 year-old Toronto artist who is quickly gaining steam outside of just the lo-fi sound he was originally known for. Breaking off and doing more vocals on his own, everything he is touching right now is turning to gold. His debut 2018 release "Losing Your Love" is just a symbol of how he can bring indescribable emotions into something tangible that you can relate to. If you follow him on social media, you know that his personality is one of a kind, and every move he makes is just natural. Verzache has the possibility to break the barrier of the underground and have a mainstream hit go viral.
---
Jordan Solomon
Jordan Solomon is another bolt of talent rising out of Toronto, and recently signed to Panoramic Records. He has developed a strong cult like following that awaits every single one of his drops, and is doing phenomenal numbers on all platforms. You can the confidence in his voice, and you can be sure each song is going to be full of great melodies and a catchy hook.
---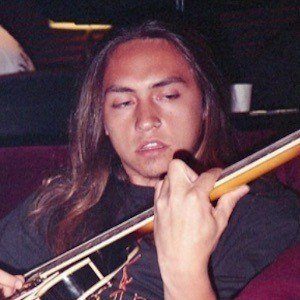 Landon Cube
Landon Cube finally got some of the credit he deserved in 2017, but much more is still to come. The Maryland raised artist has been traveling the country over the past year, and is really giving off that beach boy vibe. His ability to use trap beats and still float effortlessly with melodies is very unique, and when he is not doing that, he can also bring out his guitar and provide a much softer sound. While he is one of the bigger names on our list, many people do not seem to know the true artistry he possesses and only listen to his collabs with Lil Skies. In 2018, Cube could easily breakout and be one of the biggest rising acts.
---
Lil Zubin
WorkingOnDying's artist Lil Zubin is one of the most exciting things currently coming out of Philadelphia. With his smooth and unwavering vocals, confidence is layered in his sound even when expressing problematic emotions over dreary production. Teaming up with staples of the genre bending sound, Zubin is tightly knit with underground producer nedarb, and everything they create is great. His soothing and soulful vocals are a refreshing display of creativity, and he is something reminiscent of the early music The Weeknd was creating. Overall, Zubin is one of the most exciting acts coming up right now, and it will be a treat to see what he has in store for this year.
---
Sprite Lee
The 20-year old artist from PA is really starting to form a strong backing for himself. Having only released his first song in early 2017, he has come a long way in only a short matter of time. Before dropping a few hits with Lil Skies, Lee was growing his music vault more and more before finally his debut mixtape INCEPTION released. After getting some well-deserved recognition from that release, he has since continued picking up steam with each passing one, releasing "LAVAGIRL" right before 2017 ended and then dropping the Nicholas Jandora directed video in January of 2018. It is evident that this year will be a big one for him.